disease Targets
Due to NRP2945's regenerative properties, it has the potential to be efficacious for many central nervous system and eye diseases, especially with follow-up compound development to target large neurological diseases.
CNS Biology: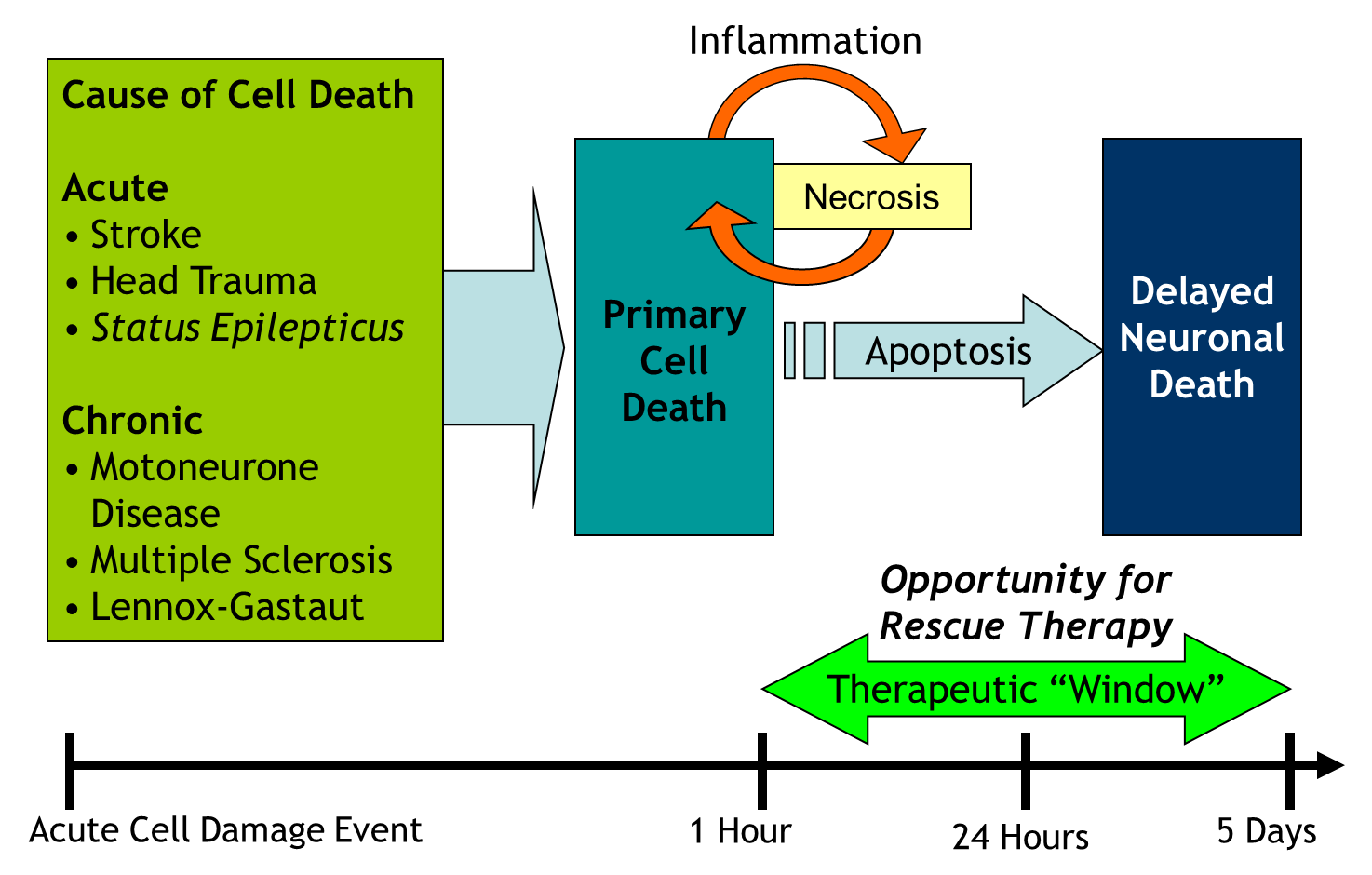 Figure 1: Classical cell death cascade after CNS injury that also includes convulsive and non-convulsive Status Epilepticus. NRP2945 has shown very promising neuroprotective and neural inhibitory circuit stabilising activity profiles causing seizure downregulation when administered at 24 hrs after Status Epilepticus infliction with pilocarpine / lithium treatment profiles.
"Pearl Chain" like Migration Diagram
The below diagram shows NRPs provoking a "pearl-chain"-like migration (arrows) over a few millimeters originating from the thalamic tissue heading towards neocortical tissue. The in vitro assay used postnatal rat CNS-derived brain slices cultivated on coverslips.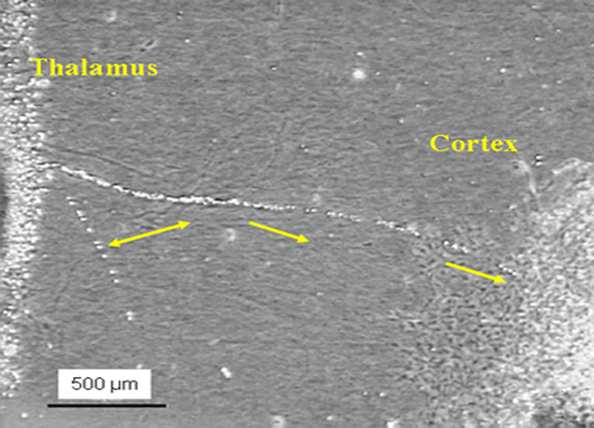 The unique properties of NRPs allow it to have efficacy in many CNS diseases and injuries. While we are currently targeting Lennox-Gastaut Syndrome as our first indication we aim to develop NRP2945 and its follow-up compound for many other indications.